9 Holiday Survival Tips for Readers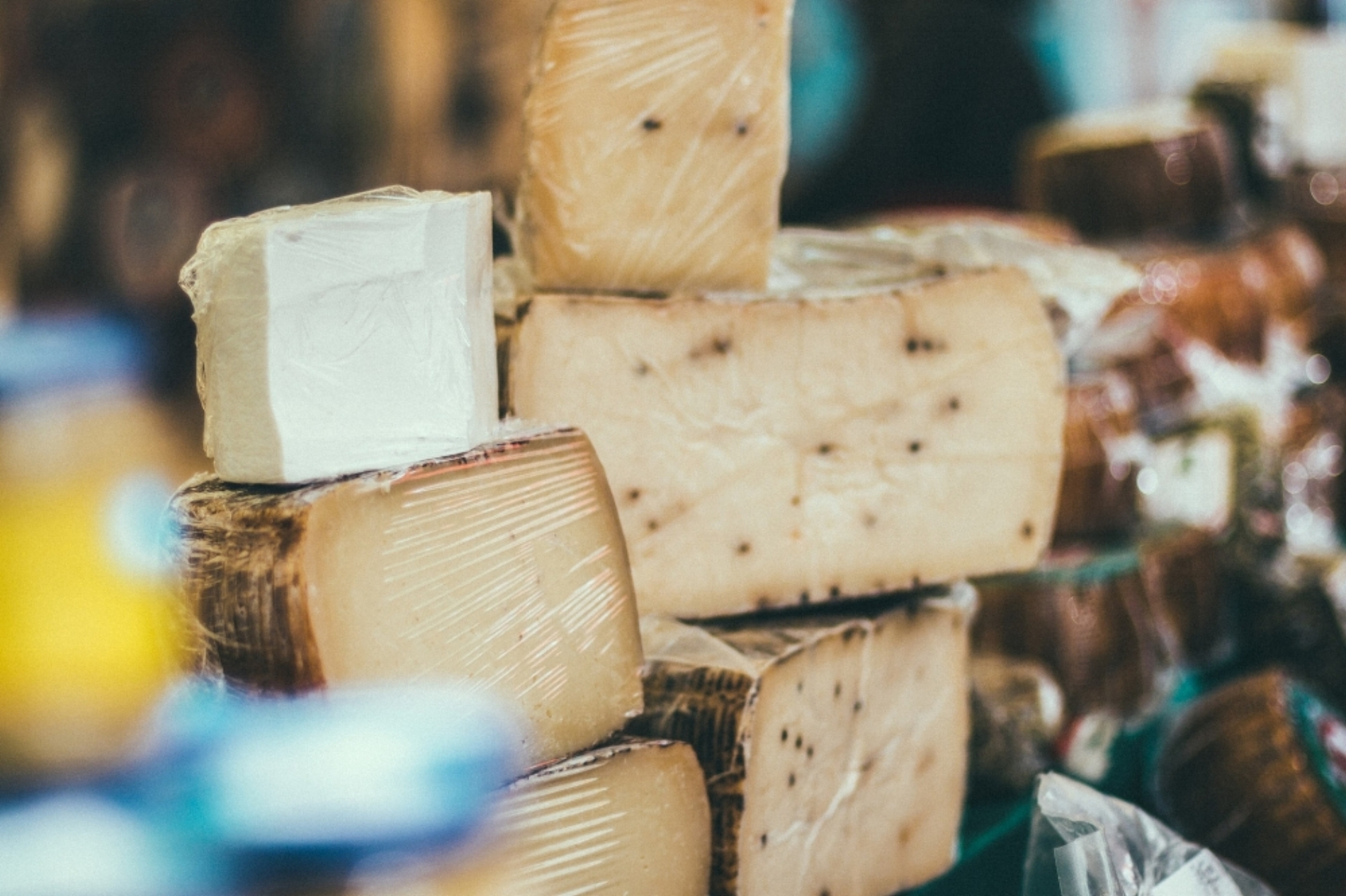 "How do you
make grilled cheese?"
That question is my holiday gift to you, Shady Ladies. No, really. Just hear me out…
The lovely women over at Cherry Bombe Magazine recently asked their followers for their best icebreakers for dinner party conversation. I offered up "How do you make grilled cheese?" on our behalf, and they loved it so much they included it in their guide to better dinner parties.
That got me thinking: How do readers, who are often introverts, survive the holidays and all of the requisite gatherings, festivities, cocktail hours and office parties?
You might be shocked to hear this about me, Shady Ladies, but I am an introvert masquerading as an extrovert. My life as a journalist taught me to be "on" Amy and "off" Amy.
As the holidays approach, I know that I have to steel myself for the onslaught of fun and make sure I'm giving myself equal number of nights in with a book and nights out with friends (also probably carrying a book).
So, for you Shady Ladies, I offer you:
9 Holiday Survival Tips for Readers
1. ASK FOR A JOB
There's a reason I host Shady Ladies: I can meet all of you fabulous women, but because I have a job to do, I can be my most charming self instead of hiding out in the corner with the animals and the books.
But even if you're not the host, you can still have a job. Ask the host in advance if you can volunteer to help. Take coats, set the table, tend the bar, whatever you can do to be useful.
Having a job gives you a reason to interact and eases social interactions. Plus, you can observe and note dialogue. You never know when it might be useful for that novel in progress.
2. HAVE A GOOD ICEBREAKER
That's where "How do you make grilled cheese?" comes in. It's light and easy, but you also learn a lot about someone. Better yet, it has a discreet end.
When you've both shared how you make grilled cheese – and hopefully laughed – you can easily turn to the next person. It's cocktail chatter without being inane.
3. SET A GOAL
Is there someone you want to meet? Are you going to put in an appearance to support a friend? Is there going to be great food? Whatever the reason for going, know what it is in advance. That way, it's easy to measure success and judge when you can make a graceful exit.
4. IDENTIFY THE BOOKSHELVES
Fellow #booknerds and Shady Ladies will flock here. Find your tribe. And if you are alone, you will look smart and mysterious (not at all like the loner your head is screaming about) as you flip through the hosts' collection. Just be sure to judge silently.
If you are going to a bar or restaurant, pack your own book. I've found slim classics, such as Jane Austen, can fit into most evening bags. Just sayin…
5. TAKE YOUR OWN SELF HOME
It's ok to leave the party when you're ready -- especially if you have a good book and a bottle of wine (or bourbon) waiting for you at home.
But if you came with a friend or a partner, it can be awkward if they aren't ready to leave. I know this first hand. My husband – aka Lovey – is an extrovert who loves nothing more than casual conversation and loud parties. (Gah!)
We've saved our marriage by accepting that we don't have to leave together. I often get a Lyft home on my own, or we drive separately.
6. IT'S OKAY NOT TO BE PARTY PEOPLE
I am known for throwing parties with lots of people even though, guess what: I hate parties with lots of people. Hate them.
Why do I do it? Because I just can't not invite that one more amazing person I know. And because I have a job when I'm hosting, I don't always remember how much I hate parties with lots of people.
A few friends now decline certain invitations because they know it will just be too much for them. And I'm totally okay with that. I know that they aren't saying no because they secretly hate me. (Shut up, brain!).
I know they are saying no because they've told me it's too much for them. Plus, they always ask me if the event is one that really matters. They'll be there – with a job! – if it is really important.
7. IF YOU SAY "NO," SCHEDULE A "YES"
My favorite girlfriends may decline party invites, but they always ask me to brunch the following day. It's the best of all worlds! I get to hang out with them and really catch-up, and they get all of the party gossip and fun without any of the awkwardness.
8. DECLINING DOES NOT MAKE YOU A TERRIBLE HUMAN BEING
I am highly motivated by guilt. I can be guilted into almost anything. Most commonly, my own brain guilts me into many events by convincing me that I'm a terrible human being if I don't go. I suspect your head might be doing something similar. If it does, see #7.
9. THERE IS ONLY ONE CORRECT WAY TO MAKE GRILLED CHEESE
The key, Shady Ladies, is butter AND mayo.
That's right. Mayo on the inside of the bread and butter on the outside, then stuff it with whatever you love and cook low and slow on a griddle.
How do you make your grilled cheese?
Xoxoxo 💋
Amy